Just came back from my niece's 10th birthday party. She loved the cake I made for her. The theme was puppies.
So with that in mind I scouted the internet and you tube for ideas.
So a week before the party I made the puppies out of fondant.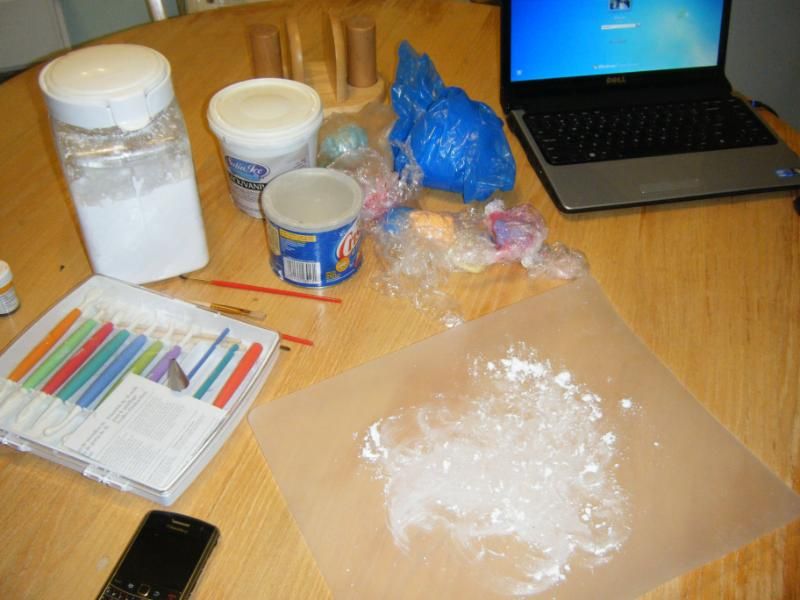 gathering the materials
Three of the four puppies




It took a while to get the forms, but it was like plating with play-dough, you just go with it.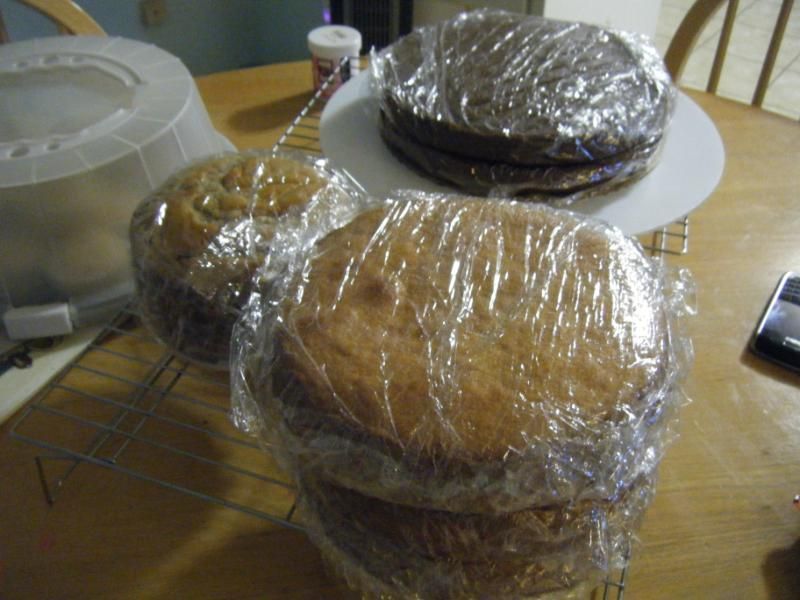 the three cakes
The flavors are basic yellow, chocolate and banana. The chocolate cake got to a bad start because the first one I made I overcooked in the oven and had to throw it out and bake another one.Then as as I was stacking cakes, I didn't level the middle cake that well. I stacked, put the filling and crumb coated only to realized it was a whole inch taller than the other two.
So I had to cut it. Let me tell you, cutting into a cake already covered in buttercream it's a major PITA.
So, once the cakes were all levered I went into fondant mode. I had to dyed in pink and blue so that took a while. I went ahead and cut out little bones out of fondant to do the edges. So here's a pic of all three cakes already covered. The two top tiers are already set.
And here's a picture of the cake all set up at the venue. Driving with the cake was nerve-wracking. I need a better system for transporting cakes. The shifted all over the back of my hatchback.
More pictures here in my
Photobucket
album.